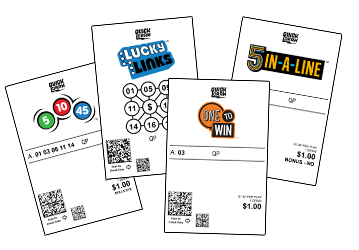 Games Designed With Your Business In Mind
Quick Draw was specifically designed to give your customers an opportunity to play and win while they drink, dine and socialize. Quick Draw games draw as often as every 15 minutes, so your customers can play multiple times in a single visit to your establishment.
Customers can choose from four games that start at just $1, with more games on the way. Plus, live drawings can be viewed on the Arizona Lottery Players Club app, or we can outfit your space with a live drawing monitor to boost awareness and sales.
LARGE VARIETY OF GAMES.
SMALL VENDING MACHINE.
When you start selling Quick Draw from the self-service EX vending machine, you'll also have the ability to sell nearly 25 other games from the same 2'x2' small-footprint unit. These additional games include player favorites like Powerball, Mega Millions, and a variety of Fast Play games. The vending machine requires no inventory management, no card fees, and no upfront costs.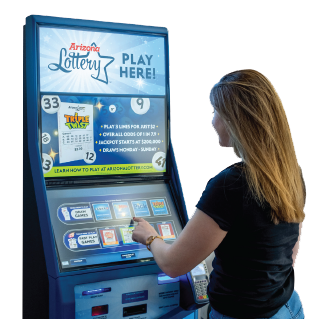 HAVE QUESTIONS?
We have a team to support you. If you have any questions about becoming a retailer or selling from our PCT EX machine, feel free to contact us at any time. 
Email our team at [email protected]
Games Start At Just $1
Four easy-to-play and inexpensive games give your customers a chance to win thousands, all while you earn commission!
Boost Your Bottom Line
Selling Quick Draw is a passive process and all sales from vending machines are self-serve. Earn 6.5% commission on every sale!
Hourly Drawings
Players can play and win all while dining, drinking, and socializing in your establishment. Keep your customers for a longer period of time while they wait for drawings to occur.
Full Marketing and Technical Support
State-of-the-art, low footprint vending machines are free. Plus, the Arizona Lottery will handle statewide marketing for you!