How to Play
GO to a Quickcard retailer. Quickcards can be purchased for $4, $6, or $10 depending on which retailer you go to.
BUY your Quickcard at the checkout of a participating retailer. Upon purchase, your Quickcard will be activated for the next drawing. Check your activation receipt to confirm your Quickcard activation.
SCRATCH the ticket to reveal your Quick Pick numbers. These will be your numbers for the drawing.
CHECK to see if you're a winner. You can find winning numbers online, or you can scan your Quickcard using the ticket checker on the Players Club mobile app.
REDEEM your winnings at any Arizona Lottery retailer.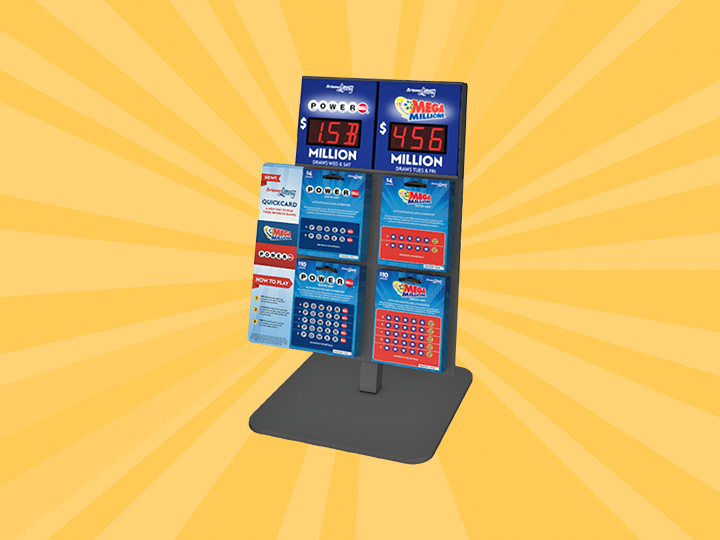 Where to buy Quickcard
You can buy Quickcard at the following retailers:
Albertson's
Circle K
CVS
Dollar General
Fry's
Safeway
More retailers to come! Stay tuned.

FAQs
How much does a Quickcard ticket cost?
Quickcards can be purchased for $4, $6 and $10 depending on the retailer. Each Powerball or Mega Millions gameplay is $2, so a $4 Quickcard has 2 plays, a $6 Quickcard has 3 plays and a $10 Quickcard has 5 plays.
Can I add Power Play or Megaplier to my Quickcard?
No, there are no add-ons available with Quickcard.
Is Quickcard eligible for Players Club?
Quickcard is not eligible for Players Club at this time. You can still use the ticket checker in the Players Club app to see if your ticket is a winner.
What is the purchase cut-off time to be eligible for the next drawing?
You must purchase your Quickcard before sales stop for that drawing: sales stop on draw nights at 6:59 p.m. AZ Time from the second Sunday in March through the first Saturday in November and at 7:59 p.m. AZ time from the first Sunday in November through the second Saturday in March.