PROVIDING FUN WHILE GIVING BACK


Our Mission
The mission of the Arizona Lottery is to support Arizona programs for the public benefit by maximizing net revenue in a responsible manner.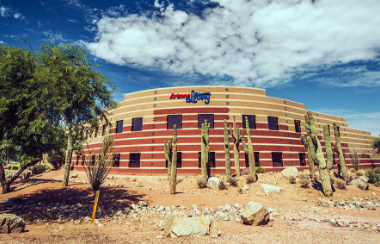 Leadership Team
The Arizona Lottery leadership team is made up of staff who direct the agency on core values, strategic planning, and team building, helping the Lottery grow in sales year after year.
Lottery Commission
The Arizona Lottery Commission helps direct the Arizona Lottery leadership team in increasing sales and in providing the best games for customers.
Request for Proposal & Procurement
The Arizona Procurement Portal provides the public with an easy-to-use portal to register as a supplier, subscribe to receive bid/solicitation opportunities, view contract information and securely submit confidential bid information.